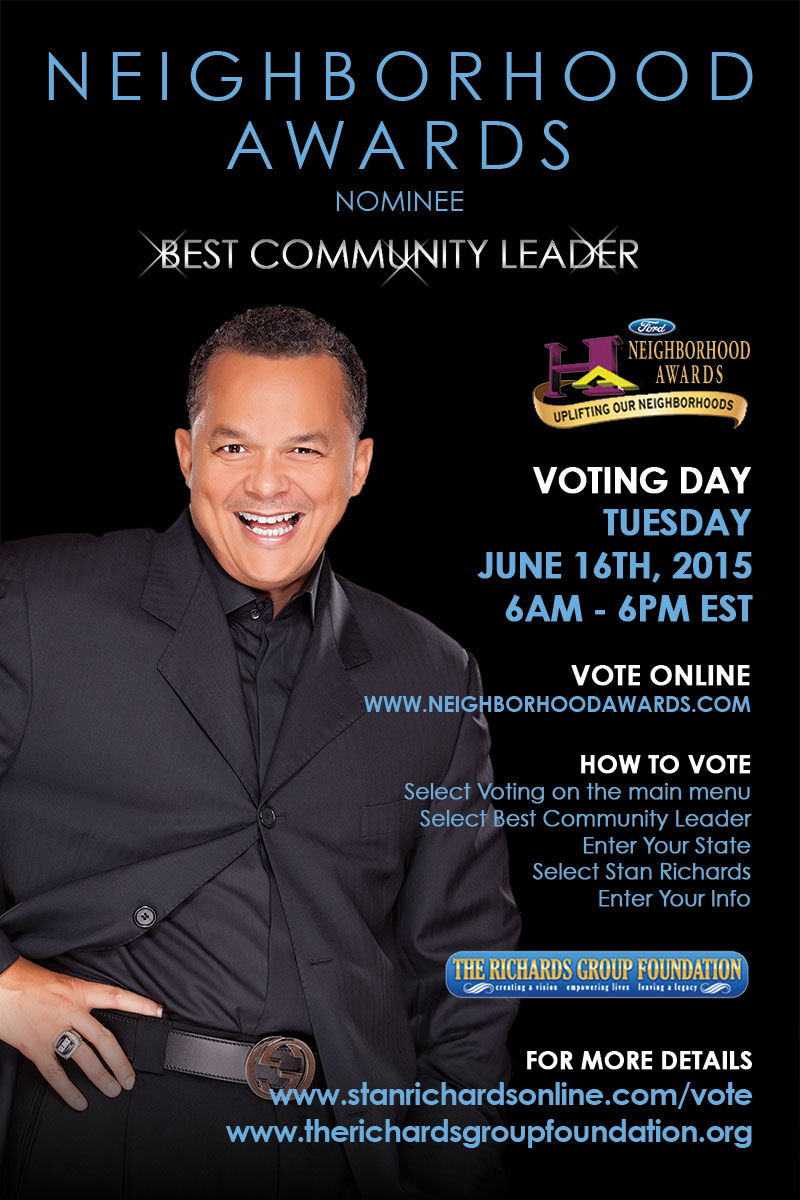 Vote Stan Richards for 2015 "Best Community Leader"
Stan Richards is up for nomination for the 2015 "Best Community Leader" Ford Steve Harvey Neighborhood Award for his philanthropic efforts with The Richards Group Foundation; a 501c3 non-profit organization established to provide scholarships, events, & resources to youth designed to teach them entrepreneurship and to provide them critical life skills.
Vote June 16th!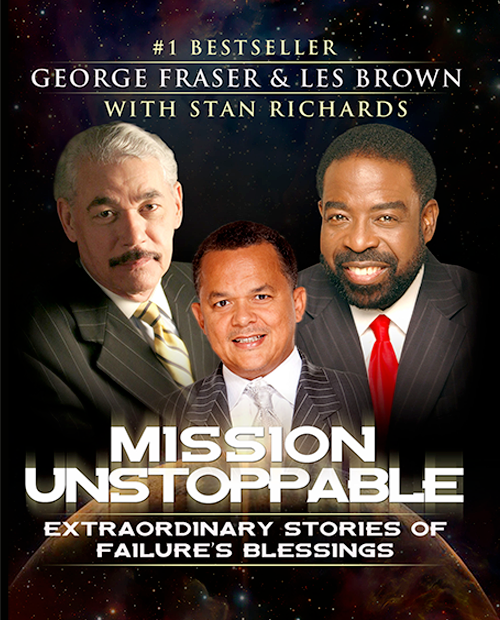 MISSION UNSTOPPABLE : Find Your True Path & Succeed!
Each and every one of us has a mission we were born to fulfill. In their game-changing new book, Mission Unstoppable, renowned visionaries Les Brown, Dr. George Fraser, Stan Richards, and other successful business leaders reveal how to:
Find your true path, even if you're afraid to walk it.
Take a chance, even if the odds are stacked against you.
Raise your voice, even if the naysayers are loud and numerous.
Fight for your vision, even if you stand alone.
Succeed, even if you've failed more times than you can count.
If you have a dream, a mission, or a goal that at times seems impossible to realize, Mission Unstoppable is the book that will help you achieve it. The world is waiting. The time is now.
Find Your True Path Now!